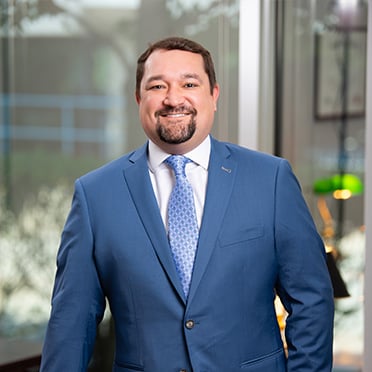 THOMAS J. GORSKI
Thomas J. Gorski is a Senior Commercial Real Estate Loan Underwriter for Red Oak Capital Holdings, a national commercial real estate finance company. Operating out of the firm's Charlotte, North Carolina office, he evaluates loan opportunities, including real estate collateral securing proposed loans, the surrounding market and demographic area, as well as the adequacy of the loan structure of the trans-action and/or relationship. He is responsible for all aspects of a proposed loan from the time the borrower executes Letter of Interest through loan closing.
Tom came to Red Oak after serving as a management consultant to Synado, where he developed and executed strategic solutions to help clients in the medical office and senior living sectors optimize their real estate and operations. Prior to that, he was Director of Investments for Thrive Senior Living, where he led a team overseeing both the asset management of the firm's portfolio as well as the underwriting and analysis of new ground-up development and acquisition opportunities. The 15-year real estate investment banking veteran has also worked with Jefferies Financial Group and CBRE's Retail Institutional Investment Sales Group.
Tom is a graduate of Bucknell University, where he received a bachelor's degree in intellectual history, and earned a master's degree in business administration from the University of Michigan's Stephen M. Ross School of Business.