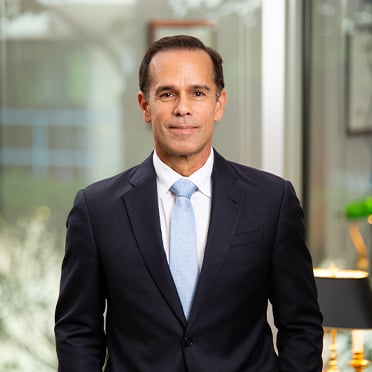 Raymond T. Davis
Red Oak Capital | chief strategy officer
Raymond T. Davis is Managing Principal and Chief Strategy Officer of Red Oak Capital Holdings and its affiliate, Oak Real Estate Partners (OREP). Operating out of Detroit, Michigan, he is charged with developing, communicating, and sustaining the companies' medium- and long-term strategic initiatives including fund formation, AUM strategy, M&A opportunities, and the development of future business lines.
Over the course of his 25-year career, Ray has gained significant expertise in capital markets, corporate growth and strategic initiatives while working with family office pension funds and institutional clients.
A seasoned commercial real estate capital markets professional, Ray previously served as a Managing Principal and Corporate Forensics Advisory Consultant for Archon Capital LP. He also co-founded JADDA Capital Management, where he led origination and portfolio diversification efforts for the investment platform.
Ray, who studied business and economics at Wayne State University, holds a Series 22 license and Central Registration Depository (CRD) registration from the Financial Industry Regulatory Authority (FINRA).