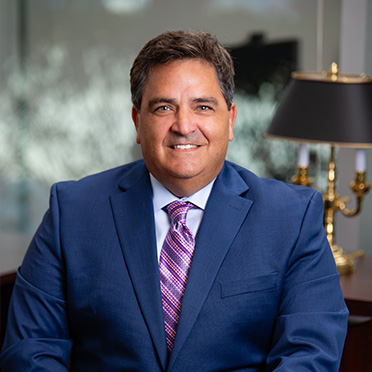 JEFF JOYNER
Regional Manager – Southeast U.S.
Jeff Joyner is Regional Manager, Southeast, for Red Oak Capital Holdings. Based in Charlotte, NC, he is responsible for originating commercial real estate bridge loans, as well as cultivating and building deal relationships within the mortgage banking and brokerage community, across multiple states throughout the Southeast Region.
Jeff brings more than two decades' worth of experience to Red Oak, having closed more than $1.5 billion in loans throughout his career. A skilled negotiator adept at closing complex deals, he has significant expertise in the commercial real estate lending, middle markets and structured finance. He has also established strong relationships with national mortgage banking firms including JLL, Grandbridge, Berkadia, Walker & Dunlop, Northmarq, CBRE, Cushman & Wakefield, Colliers, Newmark, BWE, SAM and others.
Jeff came to Red Oak from JSJ ventures, where he was a commercial mortgage broker in the firm's CRE structured finance division. Prior to that, he was Southeast Region Originations Manager for Alliant Credit Union, where he was responsible for sales, marketing and production of CRE loans for the $17-billion credit union. Jeff was also a top-performing originator with Truist Financial Corp., where he was VP of Capital Markets. Earlier in his career, he held various originations-related positions with firms including A10 Capital, Ready Capital, East-West Bank, Wells Fargo, and GE Capital.
Jeff is an alumnus of North Carolina State University in Raleigh, where he earned a degree in business management with a concentration in finance.