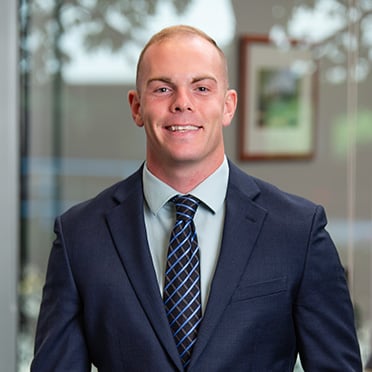 DYLAN BEAULIEU
Manager, Investor Operations
Dylan Beaulieu is Manager of Investor Operations with Red Oak Capital Holdings, where he supports the executive team in managing multiple offices and developing and maintaining positive relationships with broker-dealers and financial advisors. He also plans, organizes and implements activities, events and conferences for the company and its investors. Dylan is based in the company's headquarters in Charlotte, NC and reports to Ray Davis, Chief Strategy Officer.
Dylan was previously enlisted in the United States Marine Corps, 1st Battalion, 12th Marine Regiment, in Kaneohe Bay, Hawaii, where he held roles of continuing responsibility. He was most recently a First Lieutenant and Logistics Department Assistant Manager, where he supported the operations of the base's logistics department and its facilities. Before that, Dylan was Operations Department Supervisor, where he oversaw inventory and the logistics of training programs and events. He has also held the role of Second Lieutenant and Artillery Department Supervisor and worked closely with the USMC base's leadership and enlistees.
Dylan holds a bachelor's degree in neuroscience from Ohio State University as well as a master's degree in business administration from National University in San Diego, California.