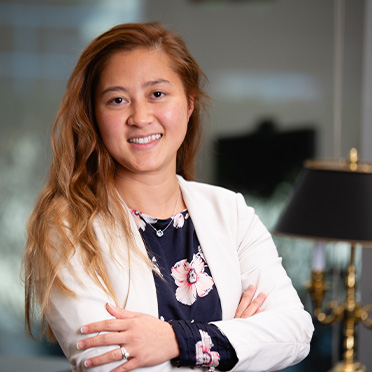 CHAU LE
Senior Accounting Associate
Chau Le is Senior Accounting Associate with Red Oak Capital Holdings in Charlotte, North Carolina. She is charged with supporting the company's financial recordkeeping and reporting, as well as other accounting functions. She also supervises the accounting department's day-to-day activities to ensure that it adheres to best-in-class standards, procedures and methodologies.
Chau comes to Red Oak from Thermo Fisher Scientific, where she spent two years as a Financial Analyst. In this capacity, she drove, coordinated and performed financial planning and analysis to support the firm's management. She also oversaw a $35-million project portfolio, maintained communications with stakeholders and assisted in the development of strategic plans and metrics for existing and new business projects. Chao has also served in the Accounts Payable division of ESP Associates and Walmart, in the respective roles of Coordinator and Specialist.
Chau earned her bachelor's degree in business administration from the University of North Carolina, followed by a master's degree in finance from Johnson and Wales University in Charlotte, NC.