Delivering Retail Investors an Institutional Approach to Alternative Investments
A COMPETITIVE ADVANTAGE ACHIEVED THROUGH OPERATIONAL & STRUCTURAL EFFICIENCIES
Creative Solutions to Preserve & Protect Capital
Red Oak Capital Holdings (Red Oak Capital/Red Oak) is both the parent company and the offering sponsor. Red Oak Capital brings an institutional mindset and structure for alternative investments that appeals to retail investors. We raise capital through broker-dealer and registered investment advisor channels, as well as from institutional, family office, and private high-net-worth investors. Our objective is to preserve and protect investment capital, while achieving attractive risk-adjusted returns.
By remaining acutely focused on the highly fragmented small-balance sheet lending sector, Red Oak can drive yield and documented results investors appreciate. Our structural efficiencies deliver a distinct competitive advantage in the marketplace when combined with a national footprint, ESG (Environmental, Social, and Corporate Governance) initiatives, and operational expertise that's backed by Red Oak's strong team, which has navigated through eight cycles, including choppy waters brought by market dislocations.
0
YEARS OF LICENSED
LENDING EXPERIENCE
0
ORIGINATED, UNDERWRITTEN & CLOSED IN PAST 10 YEARS
0
YEARS OF COMBINED COMMERCIAL REAL ESTATE EXPERIENCE
uniquely positioned to meet three distinct needs
1
INVESTOR NEED FOR INCOME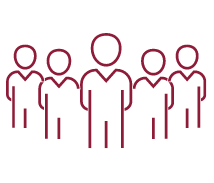 INCOME SEEKING INVESTORS
2
CRE NEED FOR INVESTMENT CAPITAL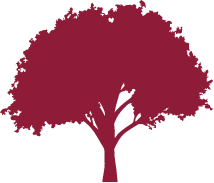 3
INDUSTRY NEED FOR TRANSPARENCY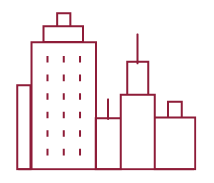 REAL ESTATE SPONSOR
THE INVESTMENT PROCESS
Red Oak Capital seeks to generate returns for investors by originating, underwriting, and executing upon a diversified portfolio of short-term, senior-secured loans backed by commercial real estate assets.

A Commitment to our Clients
Red Oak Capital is acutely focused on providing investment products that are secure and stable, deliver strong income, offer specified non-negotiable exit dates, and minimize liability. Red Oak seeks to ensure management alignment with investors and takes full responsibility for the fund's performance. That results in us serving as a professional operator of real assets rather than simply conducting business as a professional sponsor.
CONTACT US
To request information about our company, please complete the form and someone will be in touch shortly.

HEADQUARTERS
625 Kenmoor Avenue SE, Suite 200
Grand Rapids, MI 49546
616.734.6099

IRVINE OFFICE
4 Venture, Suite 295
Irvine, CA 92618
DISCLAIMERS
The contents of this website and/or any related webpage links do not constitute an offer of securities or a solicitation of an offer to buy securities. Securities offered through Crescent Securities, LLC, Member FINRA/SIPC. Crescent Securities is not affiliated with Red Oak Capital Holdings, LLC, [or other entity] or any affiliate thereof.
The information on this website is for informational purposes ONLY and does not constitute an offer to sell or the solicitation of an offer to purchase securities. Any such offer will be made solely by means of the offering circular contained in a qualified offering statement. The information contained herein may not be used in connection with an offer or solicitation by anyone in any jurisdiction in which such offer or solicitation is not qualified or to any person to whom it is unlawful to make such offer or solicitation. Neither the Securities and Exchange Commission nor any other regulatory body has approved or disapproved or passed upon the accuracy or adequacy of these materials.
This website contains forward-looking statements. Forward-looking statements are typically identified by the use of such terms as "may," "should," "could," "intend," "plan," "anticipate," "estimate," "believe" or the negative of such terms and other comparable terminology. Such forward-looking statements are based upon current plans, expectations, estimates, assumptions and beliefs that involve numerous risks and uncertainties related to future economic and/or market conditions, as well as future business decisions, which are difficult or impossible to predict accurately or which may be out of the [entity]'s control. Actual results could vary materially from those set forth in such forward-looking statements.