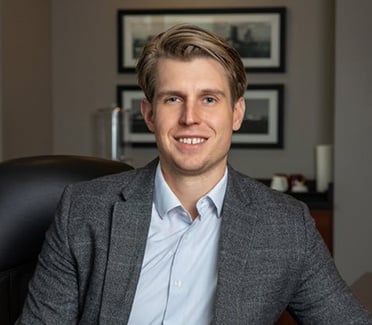 Ryan Ellis
Red Oak Capital | Vice President of Finance
Ryan Ellis serves as the Vice President of Finance for Red Oak Capital and is responsible for overseeing all accounting activities and financial reporting for the Firm.
Prior to Joining Red Oak, Ellis served as the Accounting Manager at Ottawa Avenue Private Capital, an alternative investment firm with $13.5 billion in assets under management. Ellis was responsible for overseeing the financial reporting of multiple co-investment private equity funds and overseeing the capital call and distribution activity for investors. Prior to working as the Accounting Manager, Ellis served as an Associate on the portfolio management team where he evaluated and underwrote new private equity investment opportunities across multiple strategies.
Ellis began his career in public accounting at Plante Moran where he worked in the Firm's Financial Services practice, serving clients in the private equity and banking industries.
Ellis earned his Master of Science in Accounting from Michigan State University and earned his Certified Public Accountant certification (CPA) in 2014.