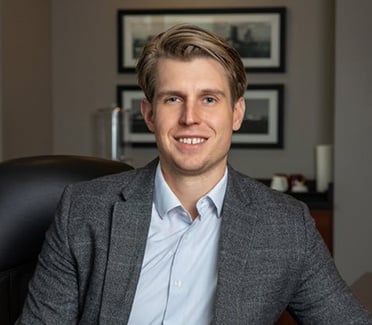 Ryan Ellis
Red Oak Capital | Vice President, Finance
Ryan Ellis is the Vice President of Finance for Red Oak Capital Holdings, responsible for overseeing all accounting activities and financial reporting for the firm. He is based in Red Oak's Grand Rapids, Michigan headquarters.
Prior to Joining Red Oak, Ryan served as the Accounting Manager at Ottawa Avenue Private Capital, an alternative investment firm with $13.5 billion in assets under management. He was responsible for overseeing the financial reporting of multiple co-investment private equity funds and overseeing the capital call and distribution activity for investors. He started his 10-year industry career at Plante Moran, a national audit, accounting, tax, consulting, investment banking, and wealth management firm, where he last led client engagement efforts as Assurance-in-Charge.
Ryan holds a master's degree in accounting from Michigan State University and has been a Certified Public Accountant since 2014.