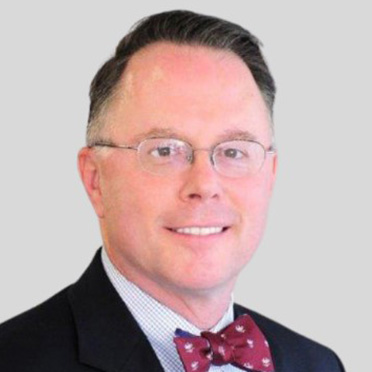 Robert R. Kaplan, Jr.
Chief Legal Officer and Executive Vice President for Corporate Development
Robert R. Kaplan, Jr. serves as Chief Legal Officer and Executive Vice President for Corporate Development for Red Oak Capital Holdings and its affiliate, Oak Real Estate Partners (ROCH-OREP).
As Chief Legal Officer, Rob develops and leads the ROCH-OREP corporate legal strategy; works with other executive management team members to formulate and maintain internal audits, corporate compliance programs and general management policies; and oversees delivery of legal services and resources to accomplish corporate goals, strategies and priorities.
In his role as Executive Vice President for Corporate Development, Rob works with the companies' CEO and Chief Strategy Officer to devise and execute capital markets strategy and long-term growth and development plans for ROCH and OREP.
A well-regarded expert in the federal JOBS Act, the veteran securities lawyer is also a pioneer and advocate in the revision and revitalization of Regulation A.
Throughout his nearly 30-year career, Rob has represented clients and worked in such diverse industries as financial services and products, real estate, technology, professional sports, manufacturing and retail/consumer products. He has completed more than $4 billion worth of securities transactions, including registered and exempt securities offerings, private equity and institutional investment, real estate funds and syndications and REITs, in addition to institutional financings of real estate acquisitions and M&As. He is also well-versed in the placement of alternative investments in the retail, independent broker-dealer and registered investment advisor market.
Highly regarded as an expert on the JOBS Act and the revision and revitalization of Regulation A, Rob has worked with Congress on the adoption of Title IV, including testifying before the U.S. Senate Banking Committee on Regulation A's impact on the lower middle market and the alternatives industry. He has also worked with the Securities and Exchange Commission's Office of Small Business Policy and the Division of Corporation Finance on rules for implementation of Regulation A.
Recognized in the Best Lawyers in America within his fields each year since 2013, Rob was also selected as the 2022 "Lawyer of the Year" by Best Lawyers® for leveraged buyouts and private equity law. From 2012 to 2016, the Governor of the Commonwealth of Virginia called on Rob to serve on the Virginia Board of Housing and Community Development.
Rob received his J.D. from the College of William & Mary's Marshall-Wythe School of Law. He operates out of the firms' Charlotte, NC office, reporting directly to the CEO.