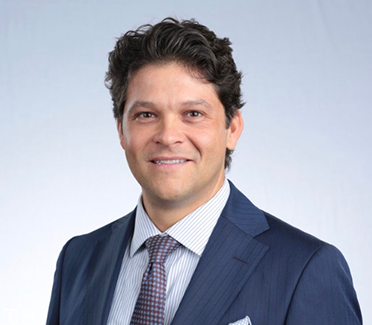 James Rea
Red Oak Capital | Vice President Capital Markets
James Rea is the Vice President of Capital Markets for Red Oak Capital. His role includes representing the company and interfacing with the broker dealer, financial advisor, and investor community for the Southeast region. Rea brings nearly two decades of experience in both real estate and capital markets. Throughout his career, Rea has been involved with capital raising and investment sales of both institutional multi-tenant and single-tenant real estate spanning the sectors of multifamily, hotels, restaurants, office, industrial, senior housing, healthcare, and leisure real estate sectors. Over his career, he has completed more than a half a billion dollars of real estate transactions in 39 states and helped raise capital for real estate funds totaling in excess of $21 billion in assets.
Prior to joining Red Oak, Rea served as Executive Vice President of Business Development for Bourne Financial Group, a private equity, seniors housing development company with assets totaling $1 billion. Rea worked as the Senior Vice President of Sales for the entire East Coast territory that stretched from Maine to Miami, as well as included Mississippi. Additionally, he served as Vice President of Fund Management for CNL, where he contributed to capital raising and investor relations for two senior housing and healthcare REITs totaling more than $8 billion in assets, multifamily private placements totaling in excess of $600 million, a leisure REIT totaling $3 billion, a hotel REIT with $6 billion in assets, and the largest publicly traded restaurant REIT with $3 billion in assets.
Rea holds a bachelor's degree in both Hospitality Administration and Marketing from Florida State University. Additionally, he obtained his Florida Real Estate Agent license, as well as Series 22, 63, and SIE securities licenses. In his spare time, he enjoys traveling to his second home along the Mediterranean in Izmir, Turkey, with his wife of 26 years and their two kids. He enjoys tending to their olive and fruit trees, sailing, and fishing.