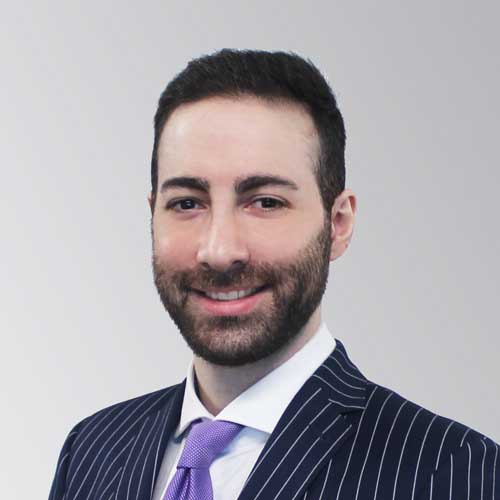 Jim Giovanni
Commercial Real Estate Loan Underwriter
Jim Giovanni serves as a Commercial Real Estate Loan Underwriter for Red Oak Financial, LLC, a Michigan-based commercial real estate finance company. Based in the Company's Irvine, California office, he is responsible for evaluating loan opportunities as part of the Company's underwriting and closing process.. This includes due diligence on the collateral securing the proposed loan, surrounding market and demographic area and the adequacy of the loan structure of the transaction and sponsor expertise.
His primary duties include the underwriting of commercial real estate and bridge loans, reviewing loan documents, spreading financial statements, evaluating borrow/guarantor financial support and management, and developing rationale for pricing decisions. Giovanni adds nearly a decade of experience in corporate banking, commercial real estate, and investment banking; syndication loans/asset-based lending; and M&A in mid-cap to large-cap multinational corporations.
Giovanni brings experience as a senior relationship manager at Wells Fargo, where he started his commercial real estate finance career in 2012. During two stints with the bank, he managed a portfolio of $450 million in commercial real estate loans across multiple asset types including: Class A multifamily, hospitality, casino, and retail properties. He also sourced and underwrote $325 million in real estate transactions with loans ranging from $45 million to $150 million; and conducted market research, prepared market summaries, and drew conclusions on market rent, absorption, vacancy, and liquidity trends in various investment markets.
Earlier in his career he served as a senior relationship manager and credit officer at Bank of China USA in Los Angeles where he managed $3 billion in syndicated loans and commercial real estate loans ranging from $25 million to $150 million across multiple asset types including hospitality, gaming & lodging, office, retail, and Class A multifamily located in gateway cities of San Francisco, Los Angeles, Seattle, and Las Vegas. Giovanni also originated and underwrote $1.5 billion in corporate banking and $750 million in commercial real estate syndicated loans by partnering with top tier sponsors like Eastdil Secured/Wells Fargo Securities, JP Morgan, Goldman Sachs, and Bank of America Merrill Lynch.
Giovanni earned a bachelor's degree in finance at the Univ. of San Francisco and studied at the Univ. of California Berkeley's Haas School of Business.