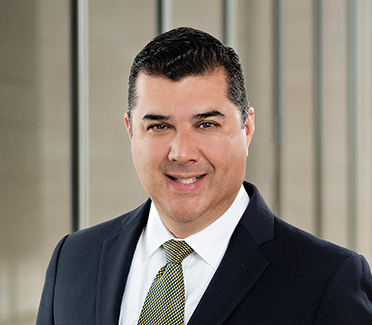 Omar Limon
Red Oak Capital | Vice President of Internal Sales
Omar Limon is responsible for Red Oak Capital's internal sales operations. Limon, who brings more than 18 years of wholesale, national account management, and sales experience, will serve as Vice President of Internal Sales for the Michigan-based commercial real estate finance company.
Limon will be based in the firm's Orange County, California office. He will be involved in marketing the Red Oak Capital Fund V, a Regulation A+, Type II Bond Offering that will target real assets in strong growth markets throughout the U.S. and its territories, as well as other future Red Oak Capital investment vehicles.
The expansion of Red Oak's capital raising team supports its national family of funds. An experienced sales leader like Limon adds a strong background managing alternative investment strategies involving private equity, real estate, Opportunity Zones, 1031 exchanges and non-traded REITs. His extensive experience working within the Independent Broker/Dealer (IBD) and Registered Investment Advisor (RIA) communities, as well as his expertise managing key accounts in commercial real estate and finance, are expected to contribute to the continued growth of Red Oak Capital.
Prior to joining the Red Oak Capital team, Limon served as Vice President of Sales at CM Pacific Capital, where he structured alternative investment strategies, and defined strategic marketing campaigns for the firm, as well as identified key selling partners in the IBD and RIA channels.
Limon's background collaborating with the broker-dealer community to bring strategic alternative investment opportunities to their clients is matched well with Red Oak Capital's investment thesis.
Limon started in commercial real estate and sales in 2003. His experience in the industry includes past roles at Participant Capital, Shopoff Realty Investments, Griffin Capital Securities, and Grubb & Ellis Capital Corporation. A few of Limon's career highlights include establishing new and current advisor relationships across the Southwest region, as well as working with external wholesalers to cultivate, support, and build relationships with investment advisors who specialize in private placements nationally.
Limon received a bachelor's degree in business administration with an emphasis in business finance from California State University Long Beach.