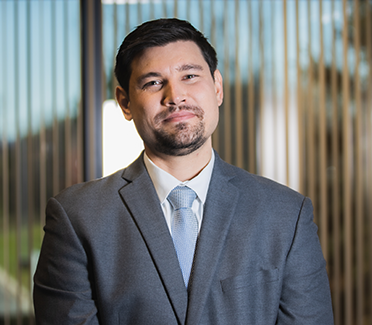 Jason Anderson
Red Oak Capital | Chief Financial Officer
Jason Anderson serves as Red Oak Capital Holdings' Chief Financial Officer and is responsible for supervising all financial reporting. He is also the lead principal for due diligence, valuation, and investor closings. Anderson brings almost 14 years of experience in financial reporting, analysis, valuation, pro forma operational modeling, and capital budgeting infrastructure.

Anderson is responsible for creating Red Oak's successful global fund models and pro forma commercial real estate models. He serves on the Investment Committee for all funds and spearheaded restructuring the loan programs resulting in lower risk profiles. He played a key role in the creation, structuring, and execution of a diversified capital raise path from $3.5 million to $205+ million. Anderson is also responsible for preparing, reviewing, and distributing the quarterly financial reporting and market outlook to 4,000+ bondholders/investors.

Prior to working at Red Oak, Anderson launched his own consulting company where he successfully implemented an institutional level of financial infrastructure and operational practices. By bringing multiple companies to an external capital ready state, Anderson led due diligence, valuation, and closing of more than $100 million in the two years of operations.

Anderson earned his Bachelor of Business Administration in Finance and Bachelor of Science in Economics from Southern Methodist University. He has also earned the chartered financial analyst (CFA) certification in 2014.